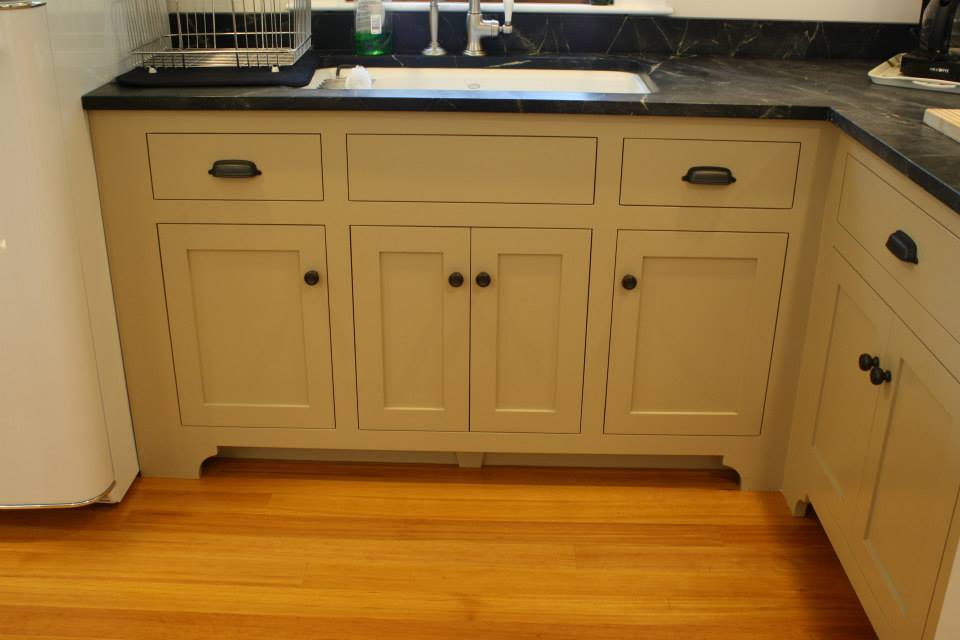 Which Style of Cabinetry Should I Choose?
Time for a new kitchen? Congrats! You're about to increase the value of your home AND fix all of the issues you've be living with in your current kitchen. Now it's time to start thinking about the style of cabinetry you will be using. There are a few basic styles of cabinetry that you can put in your home. These styles fall in to one of two categories… Frameless and Face Frame cabinetry. There are advantages and disadvantages to each, I'll dive in to those shortly. At Reynolds Custom Woodworks we are exclusively a Face Frame cabinet shop focusing on Inset Cabinetry.
Frameless Vs. Face Frame
These two terms deal specifically with how the doors and drawer fronts are hung on your cabinetry. It all starts with a cabinet box. The cabinet box houses shelving, drawers, or roll out shelving that you store your items in. Whether frameless, or framed, these items are used for both. The main difference between the two is how the doors are hung.
Frameless cabinetry is just that… it does not include a face frame on the cabinet box. Instead, the edges of the cabinet box (usually particle board, sometimes actual plywood) are banded in a thin material that is either made from vinyl or a picture of wood. The doors and drawer fronts are then hung in a way that the edges of the cabinet box are mostly covered. This style of cabinetry is also called "euro style" and when used with slab or completely flat doors can create a very modern look. Frameless cabinetry tends to allow for more storage as they are very minimalistic, however they do tend to not hold up to the test of time as the banding on the plywood will fail due to moisture and overall wear and tear as it is so thin and basically hot glued on. This type of cabinetry tends to be less expensive and used a bunch in commercial applications with the thought that they can be replaced a few years down the road.
Face Frame cabinetry is a more robust way of building cabinetry. The same cabinet box is used with frameless, but instead of using thin strips of wood to cover the cabinet box, a frame made of wood (think picture frame) is built and mounted onto the cabinet box. Doors and drawer fronts are then hung on the frame of the cabinet. When the doors and drawers are closed you see a portion or the entire face frame of the cabinet. This style of cabinetry is mostly used in a residential setting, and I'll bet that this is the style of cabinetry that you have now. If you open your doors, and you see wood on the box of the cabinet… you have Framed cabinetry.
Overlay vs. Inset Framed Cabinetry
There are two styles of framed cabinetry… overlay and inset. Overlay is just that. The doors and drawer fronts when closed, overlay the face frame of the cabinet. A very high percentage of the face frame cabinetry out there fall into the overlay category. You probably have this… how to tell? When the doors are closed, can you see the edge of the door? If yes, you have overlay. Overlay cabinetry tends to be less expensive then inset cabinetry which I'll describe next.
Inset cabinetry is the cadillac of cabinetry. It is the way cabinetry has been built for hundred of years. It requires more skill to build, and because of this, will stand the test of time. Inset cabinetry is built so when the doors and drawers are closed they are flush with the face frame of the cabinetry giving a clean sleek look. Each door and drawer front has to be cut to fit perfectly in the frame of the cabinet. Because the frame is seen as well as the door, the wood that is used has to have perfect color and grain matching. Inset cabinetry takes more time and is more precise. This extra time does come at a cost as inset cabinetry holds the highest price tag of all the cabinet styles. Most cabinet companies around the country charge up to 50% more for inset cabinetry than overlay.
At Reynolds Custom Woodworks we do not uncharge for inset cabinetry… it's what we do, almost exclusively. Since we are set up and trained to build in the inset style, we don't charge extra. If you take our inset cabinetry and in an apples to apples comparison with other cabinet companies that uncharge for inset, we are more affordable.
Contact us today to see the Reynolds difference.
Reynolds Custom Woodworks….
Simply Beautiful Cabinetry